Replacing Fascias and Guttering
Replacing Fascias and Guttering
With 20+ years in the roofline industry, competitive pricing and a 20-year warranty, The Gutter & Cladding Company is the South's number 1 choice when it comes to replacing fascias and guttering. From bungalows and terraced houses to large detached homes and commercial properties, our fascias and guttering team ensures your property not only looks good with quality products but is effectively protected from rainwater damage.
Your fascias and guttering will be inspected by our experienced surveyor and you'll be given a full report and a written quotation on the very same day. If it's discovered full replacement is required, our specialist team will complete every aspect of the process so all you need to do is sit back and relax as we get to work.
To learn more or to arrange a quotation, get in touch with The Cladding & Gutter Company today on 01202 470044.
How much do new fascias, soffits and gutters cost?
Are you in need of new fascias, soffits and gutters for your home? We offer competitive pricing for Detached houses, Semi-Detached houses and Terrace homes across Dorset & Hampshire. Soffit and fascia cost from:
Terrace House From £990
Semi-Detached House From £1360
Detached House From £2200
Replacing fascias and guttering process
Our professional fascias and guttering replacement is tailored to the needs of each individual property but to give you a general idea of what's involved, we've broken down the process into six simple steps.
Removing the first row of tiles to expose the felt line which we then cut back if needed and replace the fascia.
We then fit a rigid PVC under the felt and over the fascia eaves guard, which fits snuggly under the felt and over the gutter.
We then remove the guttering and existing wooden fascia and soffit board and install new rafter/eaves ends and fit your chosen style and colour soffit.
Next, we fit the new fascia, vent and guard to ensure rainwater is effectively channelled away from your property. We use a hidden over fascia vent that allows your loft space to breathe and eliminates the need for ugly disc vents or vented soffit boards.
After this we install the guttering, downpipes and outlet guard system to ensure all pipes remain clean and free from debris.
Finally, we clean all the new UPVC and remove all rubbish and debris from your home.
For outstanding service and high quality fascia replacements, call our team today for a FREE quote on 01425 460669
20 year warranty on fascia & guttering work
You'll have peace for mind for two full decades when you choose The Gutter & Cladding Company for replacing your fascias and guttering. That's because we provide a 20-year warranty on our fascias and guttering replacements, which means you can be sure they won't warp, crack, discolour or blister and you're covered should something go wrong.
As customer service is at the heart of all we do, our team will also return each year, at a time and date to suit you, to inspect the work and make sure it is still functioning effectively. We will also give you a detailed report of our inspection and highlight any areas of concern.
Contact the South's leading fascia and guttering replacement specialists today on 01202 470044 and see how our team can help improve the look and security of your property.
Reliability & timekeeping
Choose any of these fantastic fascia colours!
---
White
Black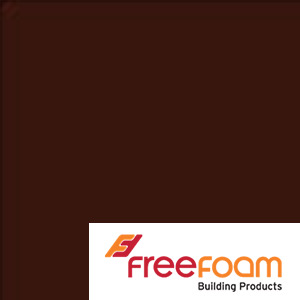 Leather Brown
Pale Gold
Sable
Storm Grey
Dark Grey
Anthracite Grey
Woodgrain Mahogany
Woodgrain Rosewood
Woodgrain Light Oak
Woodgrain Irish Oak
Woodgrain Black Ash
Woodgrain Anthracite Grey
Woodgrain Chartwell Green