House Fascia and Soffit Replacement
Roof fascia and soffit replacement
Our experienced fitters will start by erecting either towers or full scaffolding to gain access to your roofline. They then remove the first line of roof tiles and cut back the old felt line to reveal the eaves and roofs rafters. The felt line will replaced with longer lasting and more durable eaves protection boards. We then remove the existing fascia and soffit.
The new uPVC soffit is fitted first followed by the fascia. The uPVC fascia is fitted with ventilation and eaves protection boards. Eaves protection boards will replace the damaged felt, guide water into the gutter and keep out pests. Gutter brackets are fixed in place with the gutter is installed with the downpipes.
Finally, all new upvc is cleaned, and all rubbish is removed from the site. Upon the completed installation of your new fascia board, we will issue you with our 20yr warranty, which will ensure that you get the best from your gutters and fascias for the duration of this time.
How much do new fascias, soffits and gutters cost?
Are you in need of new fascias, soffits and gutters for your home? We offer competitive pricing for Detached houses, Semi-Detached houses and Terrace homes across Dorset & Hampshire. Soffit and fascia cost from:
Terrace House From £990
Semi-Detached House From £1360
Detached House From £2200
Understanding The Roofline Products
1. Fascia
The fascia is the front of the roofline. Attached directly to the rafters, the fascia is often made from uPVC but can often be seen in wood or metal. The fascia holds the gutter and takes the weight. Most popular choice for a fascia is white uPVC. It is possible to have your house fascia in a variety of colours and even in wood grain finish.
2. Soffit
Soffits are not always featured on a roofs overhang. They are used to keep out the cold and damp and in the event of a fire, stop the flames from accessing the roof space. Because of this it is common to see asbestos soffits due to their fire-retardant properties. Like your home's fascia, the soffit can come in a wide variety of colours.
3. Gutters
Gutters are used to catch rain water and debris and redirect the flow to a downpipe and off to a drainage area on your property. Gutters are often seen in three different types. uPVC, metal, and concrete. uPVC is the cheapest alternative to replacing concrete and old metal gutters. It is becoming more popular to reintroduce metal gutters to homes using galvanised steel gutters.
4. Barge Boards
Barge boards are used to cover the gable end of your home. Barge boards are used to protects the roofs exposed timbers from the elements. Since bargeboards do not provide any structural support it is common so see barge boards in a more decorative fashion. It is common practise to use the same fascia board to carry on as the barge board.
5. Cladding
Cladding is the latest way to decorate your home. It provides water proofing and heat insulation to the exterior of a building and is available in a wide range of colours, finishes and materials.
Reliable, affordable Fascia Full Removal from a local company you can trust. Contact us on 01202 470044 for a free quote.
Can I cap over?
As a rule of thumb, full fascia and soffit replacements are required on nearly all our installations due to the age of the original timber fascias and soffits, lack of maintenance and weather damage. If the original timber fascia boards and roof eaves are good condition, it is possible to have a fascia and soffit cap over. Our surveyor will work out the best solution for your needs and budget.
Choose the colour of your new fascias, soffits and gutters
Henry ford once said you can have it in any colour providing its black, well in the early days you could have any colour providing it was white! Now it is possible to get your new fascias and soffits in 15 different colours including special order RAL colours! We are even able to use Cedral cladding boards to create your roofline allowing you pick from different finishes and colours!
Bargeboards and Boxends
Bargeboards are the timbers fitted to gable ended properties. More often than not they have soffit boards fitted underneath as well. The bargeboards come down to meet the fascia boards to which the guttering is attached, and this area, where they meet is called the 'box end'.
These box ends are an important visual element of your house and if fitted correctly will enhance the look of your property. We see many examples of poorly constructed box ends and you probably won't have to look far to see one of these yourself.
So regardless as to whether it's a cap over or full wood removal installation that we are carrying out we always make sure that special attention is paid to the box end detail and that they are fitted precisely and in one piece.
To us at the The Gutter and Cladding Company it is an important part in achieving customer satisfaction, therefore we want the finished look of the 'box ends' to aesthetically complement your house.
Reliable, affordable Fascia Full Removal from a local company you can trust. Contact us on 01202 470044 for a free quote.
Why Choose Us?
Reviews
We pride ourselves on our customer reviews
Reviews
Across Check-a-trade, Google, TrustPilot and Fairtrades we have more than 400+ reviews with an average raiting of 4.6
Accreditations
We are accreditted by some of the biggest names
Accreditations
We feel it is important to be certified in all the products we fit and prid ourselves on getting the qualifications and accrediations required. Including Cedral Select Professionals and Certass
Enviroment
We are responsible tradesmen
Enviroment
We take every step necessary to dispose of our waste responsibily and carry a waste carriers license to back us up. We try our best reduce our carbon foot print to by using skips on site and reducing landfill where possible.
Reliability & timekeeping
Choose any of these fantastic fascia colours!
---
White
Black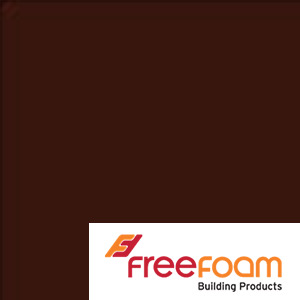 Leather Brown
Pale Gold
Sable
Storm Grey
Dark Grey
Anthracite Grey
Woodgrain Mahogany
Woodgrain Rosewood
Woodgrain Light Oak
Woodgrain Irish Oak
Woodgrain Black Ash
Woodgrain Anthracite Grey
Woodgrain Chartwell Green
Recognition by Checkatrade demonstrates workmanship and products of the highest standard, all fully vetted according to government legislation and current laws.
Only Freefoam registered installers are eligible to offer the industry leading 50 year guarantee - adding peace of mind to your investment.
As a Cedral Select recognised installer, we deliver the highest standards of workmanship, outstanding quality and expert advice and guidance as standard.
Recognition by Checkatrade demonstrates workmanship and products of the highest standard, all fully vetted according to government legislation and current laws.
As a Registered FairTrades home improvements specialist we are proud of the service and expertise we offer to homeowners on a daily basis.
We pride ourselves on the quality of our materials and use only BBA certified products for each and every project we undertake.
Licensed to dispose of waste.
NAME The Gutter Company, REGISTRATION No. CBDU106781 EXPIRY 02/05/2022
We are Certass certified, which means not only do all of our installations meet correct building regulations, but also are compliant with the highest industry standards.
TrustMark endorsed companies have their work checked for quality and to ensure technical competence and trading practices are met.