Fascia & Soffit Refurbishment
Your Number One Choice for Fascia Refurbishment
Timber fascias deteriorate naturally over time, due to their consistent exposure to the sun's UV rays or rotting due to excessive moisture from rain, or even gutter leakages.
It is important to maintain your timber fascias regularly in order to ensure they serve their purpose effectively and efficiently. One way of doing this is by capping over the exisiting timber with a uPVC fascia and soffit. Our team of fascia refurbishment professionals will install your fascias in any colour to match your needs.
As a rule of thumb, full fascia and soffit replacements are required on nearly all our installations due to the age of the original timber fascias and soffits, lack of maintenance and weather damage. If the original timber fascia boards and roof eaves are good condition, it is possible to have a fascia and soffit cap over. Our surveyor will work out the best solution for your needs and budget.
If you require our fascia refurbishment services contact us on 01202 470044 for a free site survey so we can let you know if we can carry out a refurbishment service or whether you require a full timber replacment.
NEW GUTTERS & DOWNPIPES INCLUDED WITH EVERY ROOFLINE SERVICE!
How much do refurbished fascias, soffits and gutters cost?
Are you in need of new fascias, soffits and gutters for your home? We offer competitive pricing for Detached houses, Semi-Detached houses and Terrace homes across Dorset & Hampshire. Soffit and fascia cost from:
Terrace House From £790
Semi-Detached House From £1260
Detached House From £1700
Understanding The Roofline Products
1. Fascia
The fascia is the front of the roofline. Attached directly to the rafters, the fascia is often made from uPVC but can often be seen in wood or metal. The fascia holds the gutter and takes the weight. Most popular choice for a fascia is white uPVC. It is possible to have your house fascia in a variety of colours and even in wood grain finish.
2. Soffit
Soffits are not always featured on a roofs overhang. They are used to keep out the cold and damp and in the event of a fire, stop the flames from accessing the roof space. Because of this it is common to see asbestos soffits due to their fire-retardant properties. Like your home's fascia, the soffit can come in a wide variety of colours.
3. Gutters
Gutters are used to catch rain water and debris and redirect the flow to a downpipe and off to a drainage area on your property. Gutters are often seen in three different types. uPVC, metal, and concrete. uPVC is the cheapest alternative to replacing concrete and old metal gutters. It is becoming more popular to reintroduce metal gutters to homes using galvanised steel gutters.
4. Barge Boards
Barge boards are used to cover the gable end of your home. Barge boards are used to protects the roofs exposed timbers from the elements. Since bargeboards do not provide any structural support it is common so see barge boards in a more decorative fashion. It is common practise to use the same fascia board to carry on as the barge board.
5. Cladding
Cladding is the latest way to decorate your home. It provides water proofing and heat insulation to the exterior of a building and is available in a wide range of colours, finishes and materials.
Reliable, affordable Fascia Full Removal from a local company you can trust. Contact us on 01202 470044 for a free quote.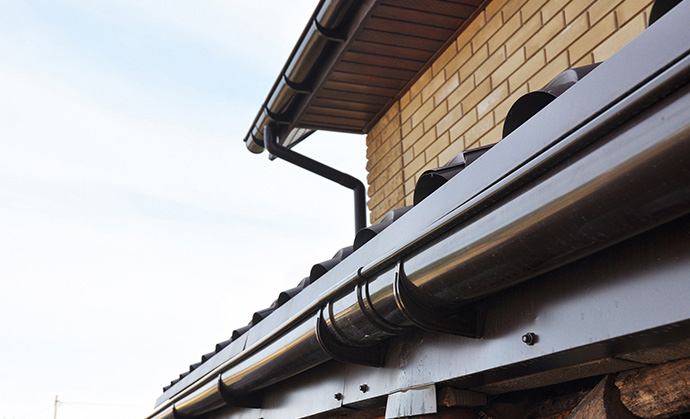 Excellent 20yr warranty
Once installed, we will provide a 20yr warranty based on the rainwater goods being maintained. Our guarantee ensures that you get the best from your gutters and fascias during this time.
Generally, a quick clean out is required to keep gutters flowing efficiently, which if required will be quoted for and can be done while we are on site with our Sky VAC.
All quotes for a refurbishment fascia, soffit and gutter installation are subject to a site inspection by our surveyor who has 20+ years in the industry and will leave a report of works to be carried out at time of installation and a free written quote.
Affordable Fascia Refurbishment Specialists
Our fascia refurbishment team offer expertise in utilising the latest technology to provide the very highest quality finished to your replacement fascias. Our specialists have the skills to fit the new uPVC 10mm fascia boards, as well as eaves guards/felt replacement boards to ensure that your home remains moisture free and remains insulated from harsh weather conditions.
Customer satisfaction is our primary concern when it comes to fascia refurbishment across Dorset and Hampshire. Our fascia refurbishment professionals work alongside you to ensure a speedy installation and a high quality finish every time.
For outstanding service and high quality fascia replacements, call our team today for a FREE quote on 01425 460669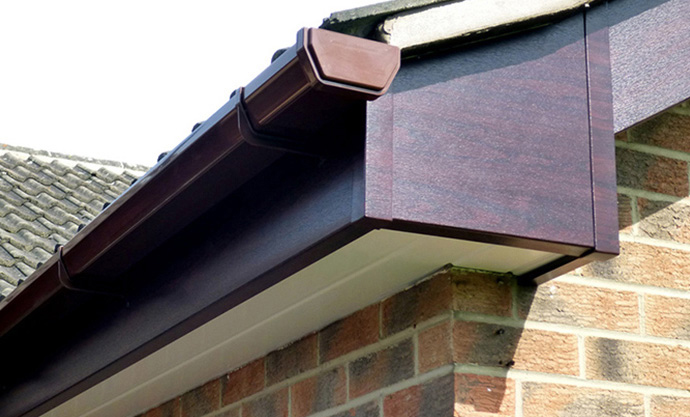 Why Choose Us?
The Gutter and Cladding Company are the number one fascia refurbishment specialists across Dorset and Hampshire, with over 20 years in the industry.
Our fascia refurbishment team work hard to ensure that each and every customer receives the highest possible service paired with affordable prices. Our reputation with regards to customer service is second to none, which is why we remain the number one fascia refurbishment specialists in Dorset and Hampshire.
We offer a Home Pro Insurance backed guarantee for our workmanship and materials, we are registered Fairtrades and also have the Trustmark of Government endorsed standards. When our fascia refurbishment experts install your new products, you can rest assured that you are receiving the highest quality service around.
To find out more about our fascia refurbishment experts, contact our team today on 01202 470044
Frequently Asked Questions
Question 1
Why is to referred to as a cap over?
Question 1
Unlike a tear down, a cap over does exactly that, it caps over the existing fascia and soffit.
Question 2
Why would you cap over instead of replace?
Question 2
Depending on budget some people cannot afford a full replacement of their roofline. Providing the existing timbers are in good shape a cap over is a viable options. your surveyor will check this and provide you with the best options.
Question 3
Why would you pick a cap over instead of a full replacement?
Question 3
Consider it like a protective screen for your phone. You are trying to prevent wear and damage. It is better to protect now then having to repair later.
Question 4
Why is a cap over more affordable than replacement?
Question 4
Unlike a replacement we will not need to pull down all the existing fascias and soffits. Not only does this save on time it saves on waste which allows us to bring the price point down.
Question 5
Can I only cap over with white uPVC?
Question 5
White is a common choice because of its cleaner look, but you can quite happily have black, brown, rosewood, golden oak and so on.
Question 6
Do I have to have a cap over?
Question 6
No, if you would prefer a full rip down instead that is fine. Our surveyor will provide you with all your options and you can choose what suits you best.
Reliability & timekeeping
Choose any of these fantastic fascia colours!
---
White
Black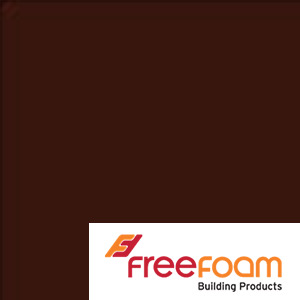 Leather Brown
Pale Gold
Sable
Storm Grey
Dark Grey
Anthracite Grey
Woodgrain Mahogany
Woodgrain Rosewood
Woodgrain Light Oak
Woodgrain Irish Oak
Woodgrain Black Ash
Woodgrain Anthracite Grey
Woodgrain Chartwell Green
Recognition by Checkatrade demonstrates workmanship and products of the highest standard, all fully vetted according to government legislation and current laws.
Only Freefoam registered installers are eligible to offer the industry leading 50 year guarantee - adding peace of mind to your investment.
As a Cedral Select recognised installer, we deliver the highest standards of workmanship, outstanding quality and expert advice and guidance as standard.
Recognition by Checkatrade demonstrates workmanship and products of the highest standard, all fully vetted according to government legislation and current laws.
As a Registered FairTrades home improvements specialist we are proud of the service and expertise we offer to homeowners on a daily basis.
We pride ourselves on the quality of our materials and use only BBA certified products for each and every project we undertake.
Licensed to dispose of waste.
NAME The Gutter Company, REGISTRATION No. CBDU106781 EXPIRY 02/05/2022
We are Certass certified, which means not only do all of our installations meet correct building regulations, but also are compliant with the highest industry standards.
TrustMark endorsed companies have their work checked for quality and to ensure technical competence and trading practices are met.