Specialist Concrete Gutter Removal
As specialists in the removal of concrete (Finlock) guttering, replacing it with the modern uPVC guttering, we offer you the highest quality workmanship, at the lowest prices. You can choose from a range of styles, colours and specifications as seen on our colours page. Our work is guaranteed and is undertaken by a team of our very own qualified fitters, with over 10 years' experience.
We have undertaken this work on hundreds of terraced, semi-detached, detached houses and bungalows across the south of England over the years with complete success. We have also undertaken this specific work for Authorities/Local Councils such as Hampshire Borough Council, and even The Church of England. We do all of our guttering removal and replacement to Building Regulations, so don't cut corners.
Affordable fascia, soffits & rainwater goods
The Problem with Concrete Gutters
Finlock concrete gutters were fitted in the 50s and 60s but the change in heating in houses means the concrete gutters couldn't cope with the new heating systems. The interior of the concrete gutters temperature was 20 degrees plus while the snow/rain in the actual gutter was often 0 degrees. The difference caused the gutters to move and break the joint seals. The concrete gutters then become porous and the water seeping through them gradually damages the concrete more and more until they are soft and start breaking up.
Reliability & timekeeping
Concrete Gutter Removal Service
The gutters that replace finlock concrete gutters which have a high water capacity, will be an extra-large 125mm and are three times as big as square plastic gutter.
All the joints are done with polymers which are used to seal sea walls and have a factory guarantee not to leak for 25 years when used properly. Silicones won't seal onto concrete or in wet areas for an extended time.
We continuously train our staff and keep up to date with health and safety regulations.
All venting and repairs to the roof meet with the latest regulations.
Reliable, affordable Concrete Gutter Removal from a local company you can trust.
Call us now on 01202 470044 for a free quote.
Choose any of these fantastic fascia colours!
---
White
Black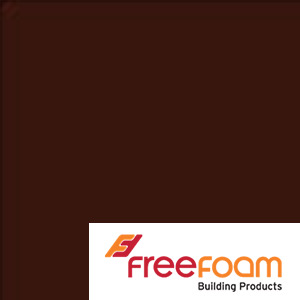 Leather Brown
Pale Gold
Sable
Storm Grey
Dark Grey
Anthracite Grey
Woodgrain Mahogany
Woodgrain Rosewood
Woodgrain Light Oak
Woodgrain Irish Oak
Woodgrain Black Ash
Woodgrain Anthracite Grey
Woodgrain Chartwell Green