How much does it cost to replace gutters and fascias?
Low cost gutter & fascia replacement
For low cost gutter and fascia replacements for your home or business, look no further than the South's leading roofline service provider. The Gutter & Cladding Company has over 20 years of experience working on properties of all shapes and sizes, so you can rest assured that you'll pay the very best price for the very best service.
How much it costs to replace gutters and fascias depends on the size of your property and the extent of the work you need to make sure your property not only looks great, but is fully protected from costly rainwater damage. This is why, at The Gutter & Cladding Company, we provide free quotes on a case by case basis.
Our surveyor will conduct a thorough inspection of your gutters and fascias, at no cost to yourself, to assess your property and answer any questions you may have. We will then provide you with a clear report and written quotation that you can be sure won't contain any hidden fees or added extras, so you know exactly how much it'll cost.
To arrange your free survey at a time and date to suit you, get in touch with The Gutter & Cladding Company today on 01202 470044.
Protect your home with affordable fascia, soffits and rainwater goods
Terrace House From £990
Semi-Detached House From £1360
Detached House From £2200
Local Roofline Experts
Keeping the cost of new gutters and fascias down
Here at The Gutter & Cladding Company, it's our mission to always provide the very best service, workmanship and products at consistently low prices to ensure you get the best possible solution for your home.
To achieve this, we utilise the latest equipment and our 20+ years of experience to make sure we complete your project quickly, without compromising on the standard of our work, as well as sourcing top quality products at fantastic prices. We also offer a 20-year warranty, giving you complete peace of mind.
To help keep things affordable, you don't need to pay a deposit and can also take advantage of our 12 month 0% interest-free payment plan. A popular option for many of our customers as it helps them to spread the cost across affordable repayments.
Choose any of these fantastic soffit colours!
White
Black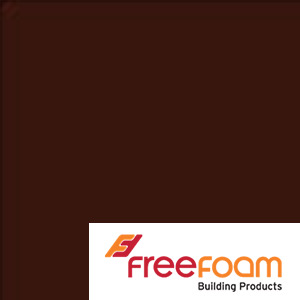 Leather Brown
Pale Gold
Sable
Storm Grey
Dark Grey
Anthracite Grey
Woodgrain Mahogany
Woodgrain Rosewood
Woodgrain Light Oak
Woodgrain Irish Oak
Woodgrain Black Ash
Woodgrain Anthracite Grey
Woodgrain Chartwell Green
Why choose us for gutter & fascia replacement?
As leading gutter and fascia replacement specialists in the South, operating across Dorset, Hampshire, Wiltshire and West Sussex, The Gutter & Cladding Company provide a trusted and reliable service to each of our customers, no matter how big or small the project.
You can be sure we will arrive on time, so you won't be sat around waiting, keep you informed throughout the entire process and be ready to answer any questions, and leave your property just as clean and tidy as we found it – only with beautiful and effective new fascias and gutters.
So, why wait? Find out more about our low-cost gutters and fascia replacement or book your free site survey and quotation today!
Simply call us on 01202 470044 and a member of our team will be happy to help.
News
Prestige Award Winners - South England 2021
07th December 2021
We Supply Quality Windows and Doors to Trade Customers
10th November 2021
For property developers and building companies looking for a reliable supplier and installer of windows and doors, look no further than The Gutter and Cladding Company. Certass registered and with an extensive range of uPCV windows ready to go, we're proud to now offer both our high standard of workmanship and dedication to quality to the trade sector.
Read more